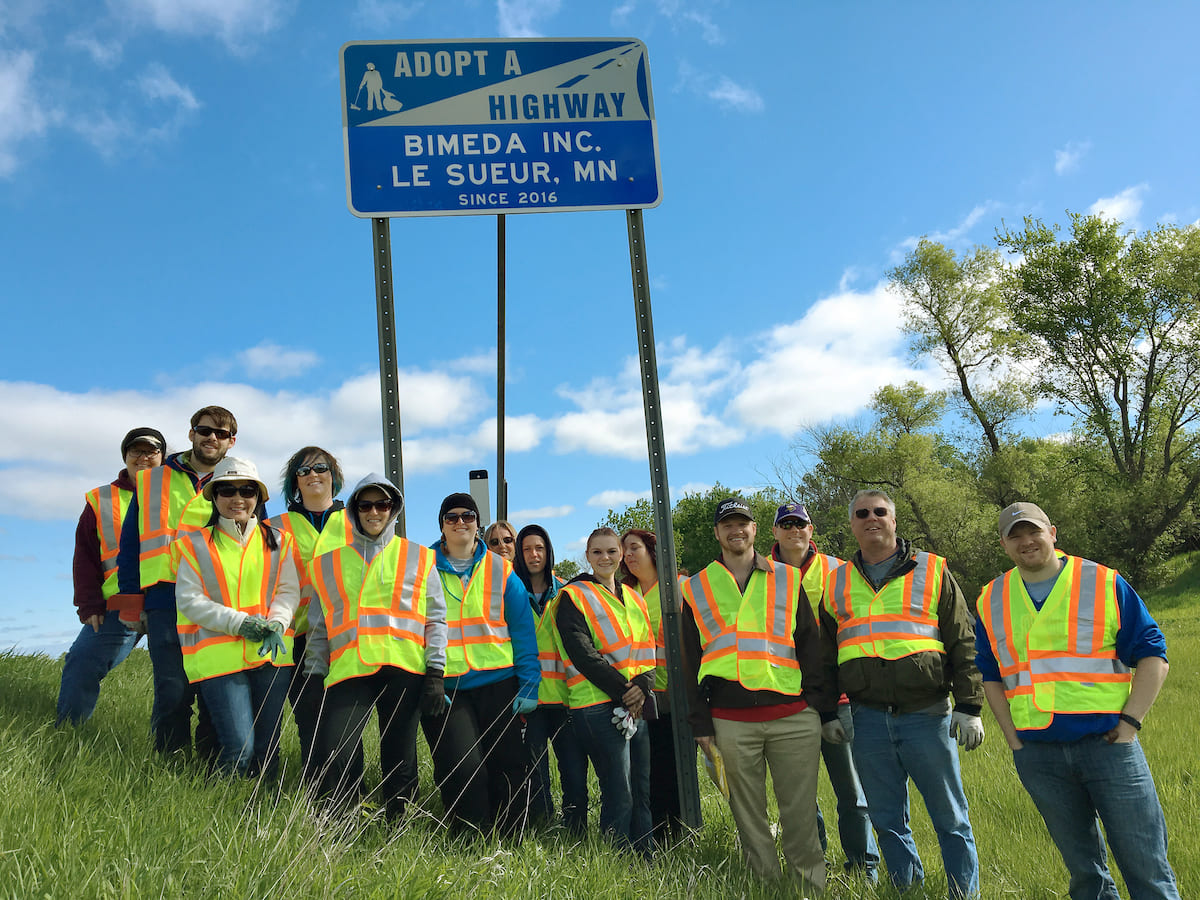 Community Cleanup
Adopt-A-Highway Community Clean Up
The team at Bimeda in Le Sueur are very active in the local community and for many years have taken part in the Adopt-A-Highway initiative. Through this program, Bimeda employees come together twice a year and volunteer to pick up litter along both sides of Highway 169, from mile marker 82 to 84, just north of the Le Sueur plant.
The initiative gives the group an opportunity to have a positive impact on the community and environment where they live and work, by removing unsightly and potentially harmful litter from the environment.
As well as being an eyesore, roadside litter can have many serious negative environmental impacts. It can smother plants, pollute waterways and may be a fire hazard.
It feels good to know a couple of hours of my time has a big impact on our environment.
— Volunteer Teresa Haycraft
Furthermore, this important work done by the Le Sueur volunteer team is aligned to Bimeda's mission of optimising the health of animals, as litter can prove dangerous and even fatal to livestock, companion animals and wildlife. Animals can become tangled in litter or can become ill through its ingestion. Litter blown into lakes and rivers may cause water contamination.
With all these negative impacts in mind, and led by a desire to have a positive impact within the local community, the team of Bimeda volunteers do a fantastic job of helping to maintain the local environment through litter removal.
One volunteer commented, 'we have a wonderful time during the litter pick. It is great to be able to make a personal contribution to a cleaner environment and also build some great team spirit.'