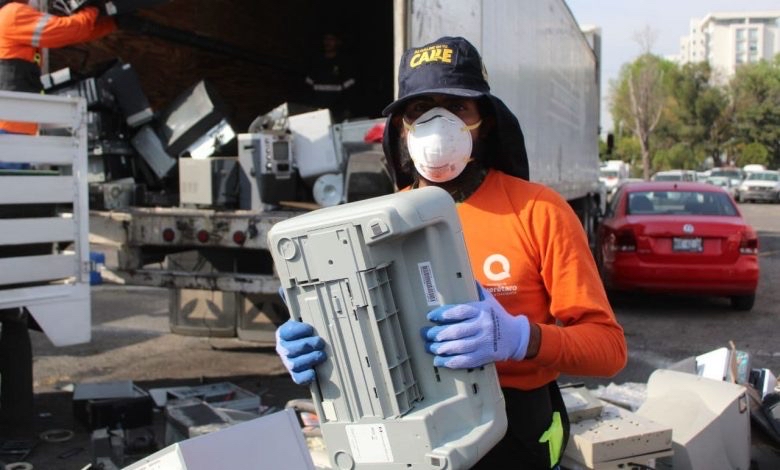 Bimeda Mexico Responsible Electronics Disposal
Bimeda Mexico participates in initiative to promote the responsible disposal of electronic waste.
The incorrect disposal of electronics can cause severe environmental damage. It is estimated that less than 20%1 of e-waste is correctly disposed of, with improperly disposed of e-waste contaminating soil and groundwater, as well as putting food supply systems and water sources at risk.
With this in mind, the Bimeda team in Mexico were pleased to participate in a government program focused on the responsible disposal of electronic waste. The event saw items such as printers, coffee makers and even a microwave collected for responsible disposal.
Participation in such events is highly important and helps us to continue to contribute to delivering on our sustainability commitments. Under the sustainability pillar of Waste, Bimeda is committed to 'proactively looking for opportunities to implement sustainable practices for the management of waste, including recycling, re-using and repurposing waste,'.
Participation in this initiative by the Bimeda Mexico business unit is an excellent example of how Bimeda teams around the world are striving hard to live up to our One Planet, One Bimeda sustainability commitments.