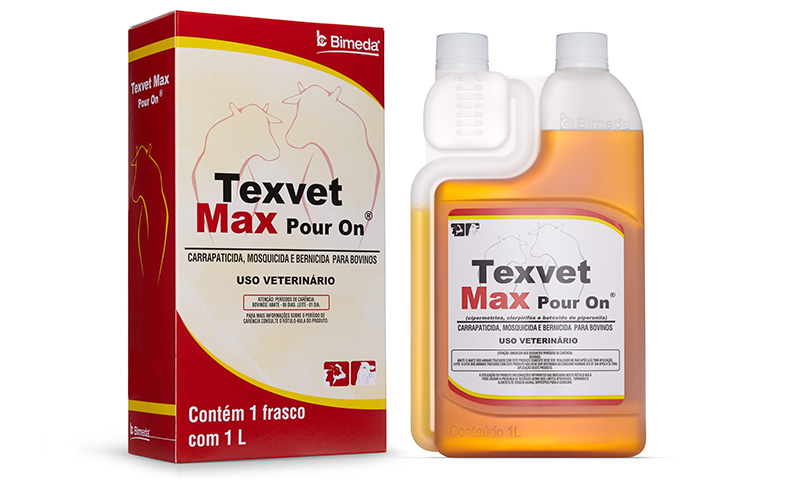 Packaging To Reduce Cardboard Use By Several Tons Per Year
Bimeda Brazil product packaging sustainability initiative to reduce Texvet Max packaging by several tons per year.
The Bimeda Brazil team are highly committed to Bimeda's sustainability mission and are continually looking for ways to adapt their ways of working, in order to reduce the environmental impact of business operations, while continuing to deliver excellent customer service and quality products for our customers.
Part of Bimeda's commitment under the pillar of 'Packaging' is to ' proactively seek opportunities to eliminate non value-add packaging components'. With this in mind the Brazil team reviewed the packaging components used for the Texvet Max Pour On product. This product is supplied in a labelled bottle, which is provided in a branded carton. The team identified that there were no packaging elements which could be considered 'non-value-add'. The carton had strong branding, which customers told them was important for helping end-users to locate the product on shelf.
However, the team were keen to find ways to reduce packaging and felt that by redeveloping and increasing the branding on the bottle label, they would be able to remove the product carton, without compromising end-users ability to locate the product in store.
The objective was to create a label that would give more visibility to the product on the shelves and a stronger brand identity.
The team in Brazil successfully completed their project and have now removed the carton from TexVet Max Pour On. This will result in several tons of cardboard being removed from production each year, in line with out commitment to continually assess our packaging and to identify opportunities to remove non value-add packaging compoments, where feasible.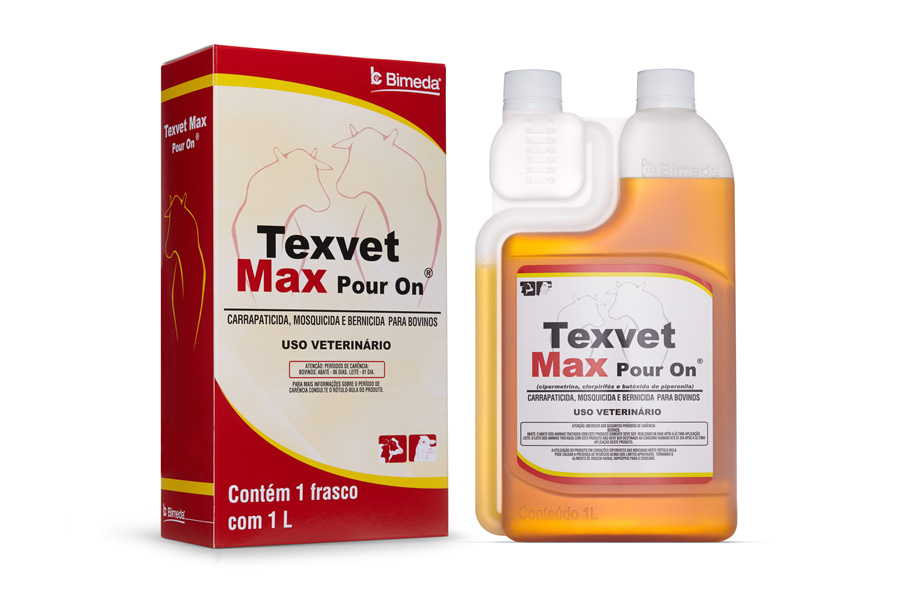 Original Packaging
Texvet Max Pour On was supplied in a branded carton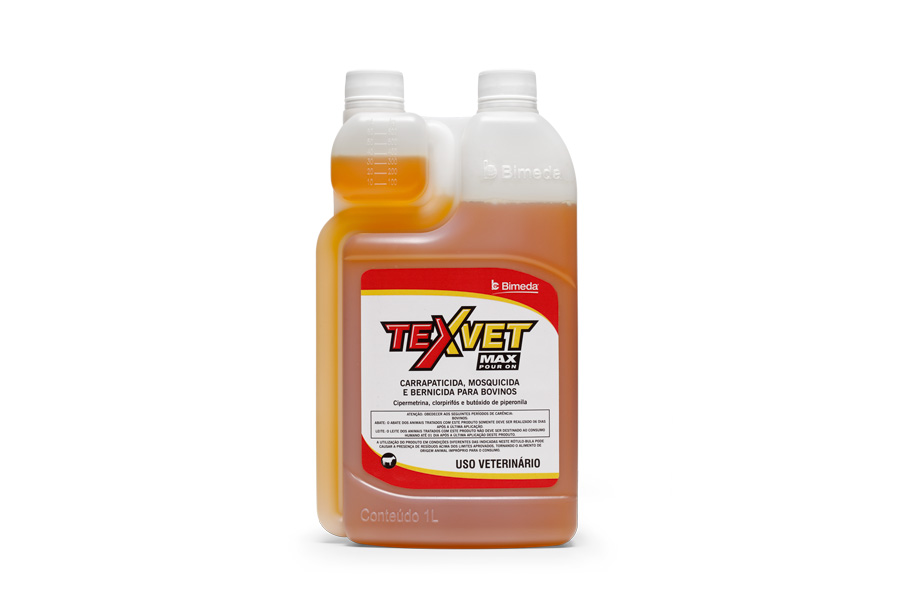 NEW Packaging
The strong new brand identity means that the team were able to remove the product's carton, without compromising our end-users ability to find the product in store.