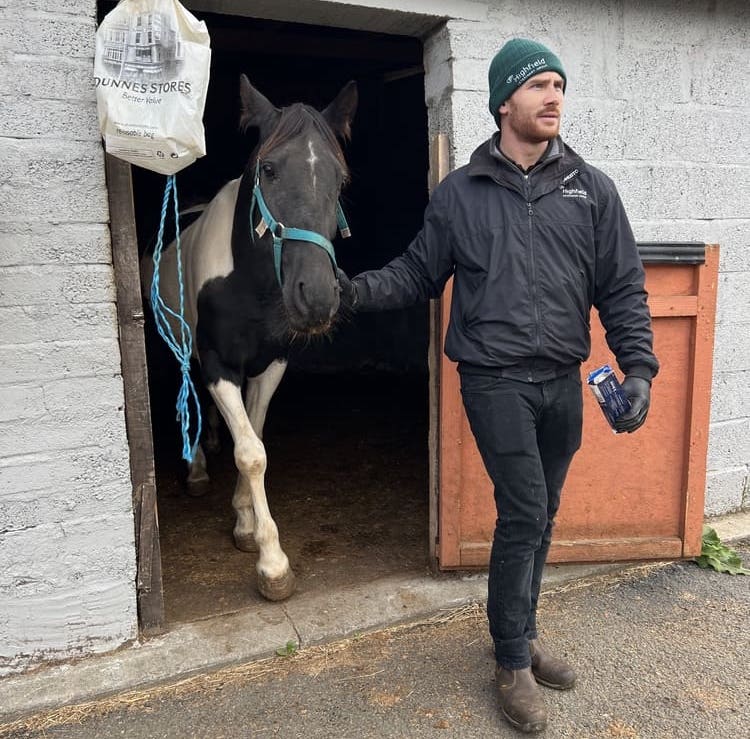 DSPCA Horse Owner Education and Worming Initiative
Bimeda Ireland supports DSPCA horse owner education and worming initiative.
In October 2022 Bimeda Ireland was proud to support the DSPCA's equine health outreach work in Dublin. The DSPCA ran an equine worming clinic in Dublin, which focused on working with horse owners in disadvantaged areas to provide information about best practices for responsible horse ownership and equine health management.
The program included educational information and materials, microchipping of horses, worming horses for key parasites and additional activities to empower horse owners to implement practices which will contribute to the health and wellbeing of their animals.
Bimeda was pleased to provide the equine wormers for this event, which were administered by a veterinarian. Bimeda also supplied educational materials regarding responsible parasite management practices, and worming calendars for horse owners.
As part of Bimeda's sustainability program, we commit to, 'seeking opportunities to contribute to the wellbeing of people, animals and the environment in the communities where Bimeda operates.' Bimeda was pleased to be able to support the DSPCA with the provision of products and educational materials which will contribute to the health and wellbeing of horses in Dublin.