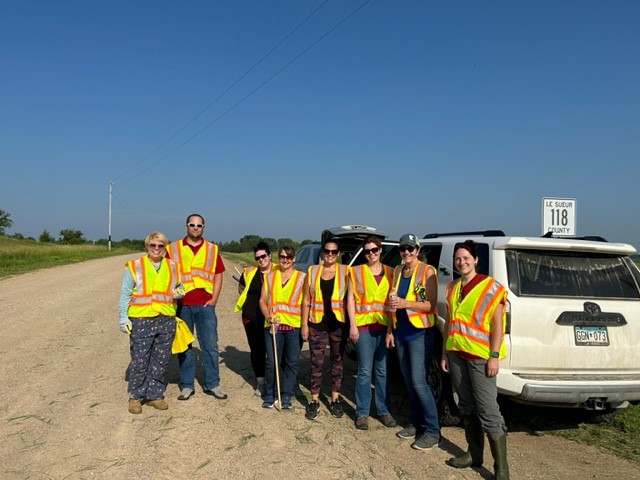 Bimeda Le Sueur Team Adopt-A-Highway Cleanup
The team at Bimeda Le Sueur participated in the Adopt-A-Highway clean up.
Under the pillar of Community, Bimeda commits to seeking opportunities to the wellbeing of people, animals and the environment in the communities where Bimeda operates.
As part of their commitment to this promise, the team at Bimeda's Le Sueur facility participate in an annual 'Adopt A Highway' clean up initiative.
In July 2023, 17 volunteers from the facility participated in this year's clean up. The team carried out a thorough trash collection on a 2 mile stretch of Highway 169, just north of the Bimeda facility, removing a high volume of waste which is not only unsightly, but which can pollute surrounding waterways, smother plants and create fire hazards.